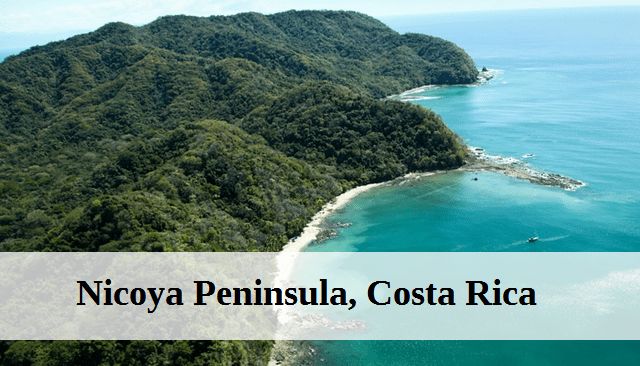 Out of all the areas in Central America, the Nicoya Peninsula in Costa Rica may be one of the most breathtaking. With its natural and stunning beauty, it boasts a biodiversity that is equally rich and unique.
The first thing that tourist will notice is that the terrain of the Nicoya Peninsula is dominated by mountains, and the landscape that was once known for volcanic activity is now covered with a wet and dry tropical forest. Those who love wildlife will be absolutely overjoyed in what this region offers. Some of the national reserves and parks in the area include:
Cabo Blanco

Barra Honda

Vida Silvestre Curu

Marino Las Baulas
Even tourists who visit Costa Rica to enjoy the much-coveted scenery along the coast seem to naturally gravitate towards the Nicoya Peninsula. This is the one location in Costa Rica where the radiant waters of the ocean receive glowing smiles from the sun.
Over the past few decades, construction has boomed in the area and as a result, land and property have become more expensive as demand has increased. This construction boom has also played a major role in the growth and expansion of beachfront companies and properties that are owned by foreigners. In fact, in many small towns in the country in Costa Rica, it may be very difficult to find native Costa Ricans.