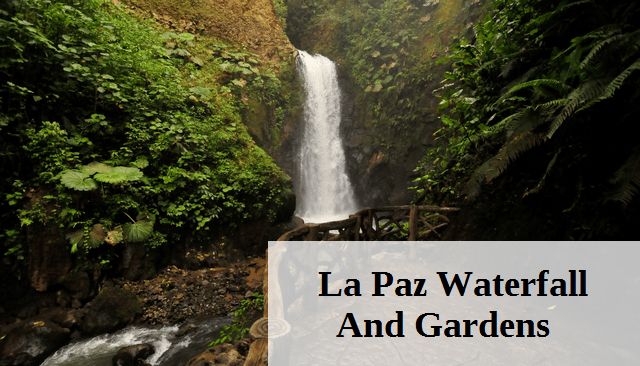 La Paz Waterfall Gardens is absolutely beautiful, and it is located in Vara Blanca. To get there, you will head north from the Vara Blanca gas station, traveling approximately six miles. This rainforest, waterfall and much more is about as good as it gets when it comes to natural beauty. It is the top attraction in Vara Blanca, although there are only two things to do in this smaller, more remote area of Costa Rica.
La Paz is the name of the waterfall, and then the rest of the area is the gardens. If you are brushed up on your Spanish, then you may know that "paz" means peace. This place looks peaceful for sure, and it is going to be one amazing visit to La Paz Waterfall and Gardens. Call it a day trip and experience nature at its best. You will get to enjoy a nice buffet lunch while you are there, too.
Reviews say that the park is well maintained, so there are plenty of people that look out for the area and the wildlife there. Not only do you get to see the waterfall and the wildlife as well as take in your beautiful surroundings, but you get to see the Poas Volcano, too. Some people do talk about this part of the adventure being a hit or miss because of the weather. Hopefully, you get to see Poas Volcano when you make your trek to Vara Blanca.
You will also see a bird sanctuary there and other animals, too, even big cats. Another point of interest when you visit this attraction is the Hummingbird Garden. Doesn't that just make you think of the most beautiful place? Imagine how many pictures you are going to want to take during your adventure in La Paz Waterfall and Gardens in Costa Rica.
It should be mentioned that the Poas Volcano is a separate area and tour. However, people talk about it in reviews of La Paz Waterfall and Gardens because it is right there. Furthermore, you can book a combined tour of the gardens and the volcano, so keep this in mind as you are planning out your trip and want to do more and see more.